Why we are Rebranding to Neighborly Home Lending.

Surprise! Louisiana Home Lending is Now Neighborly Home Lending.
With time and dedication, we've grown across state lines. After serving the Louisiana market for the last 4 years, we're expanding and bringing low rates and our unparalleled service to Texas. Louisiana Home Lending has become Neighborly Home Lending — and we're coming to a neighborhood near you!⁠
Phase 1
We're implementing phase 1 of our growth plan. We are starting with expanding to Texas, but we realized quickly that we couldn't be working in Texas while we're named Louisiana Home Lending. So that's why we decided to follow through with the rebrand.
Phase 2
Now that we have officially changed our name, and expanded to Texas, we are starting to implement phase two, which is more so the expansion of our processes and the next evolution of our growth as we become a more sophisticated brokerage. This includes growing our backend and our front-facing processes, with our constituents whether that is with realtor partners, financial advisors, or our clients that are getting their loans from us. We are dedicated to improving our processes and making the whole thing a more pleasant user and customer experience. Therefore, we decided that rebranding to Neighborly Home Lending would align better with our values and core philosophies.
We are still the same local lenders you love! We will still be providing unparalleled service to all our clients.
Welcoming you to the Neighborhood
Now that we're officially Neighborly Home Lending we would like to welcome you to the neighborhood officially. When you work with us, you're automatically a part of our neighborhood whether you're buying, refinancing, or working with us. We can't wait to serve you! Apply Here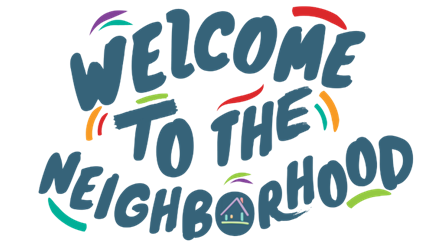 Email List
Subscribe here to our Monthly Newsletter: The Newsy Neighbor