The Top Mortgage Road Blocks And How To Avoid Them
Most home buyers are unaware of how other financial decisions can weigh on their mortgage approval and closing. In this blog, we discuss the top roadblocks you should avoid when attempting to get approved for a mortgage.
Whether you are a first-time home buyer or are looking to invest in your third home; it is important to know about and forgo committing specific activities that can affect your finances; because they in turn can affect your ability to get lending for a home loan.
This is not only bad for the buyer, but it is also bad for the mortgage company as well…nobody wins! (just saying)
Because we have heard about individuals taking these unfortunate steps,  we thought that we should do our due diligence,  and notify you of them so that you don't make the same mistakes.
We have compiled a handy list of the top ten financial roadblocks that you should actively avoid, so that when applying for your next loan;  the process is as smooth as your realtor!
Click below to see what pitfalls to avoid!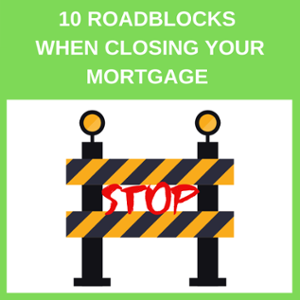 NMLS #1677122 Lafayette, LA
218 Rue Beauregard, Ste. i
Lafayette, La 70508
____
New Orleans, LA
1229 St Thomas St., New Orleans, LA 70130
Email List
Subscribe here to our Monthly Newsletter: The Newsy Neighbor